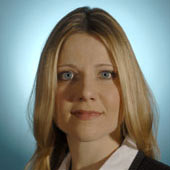 Tatiana Serafin is a freelance journalist and consultant. Currently, Ms. Serafin edits Global Markets and Ideas and writes regularly for Barron's Penta, Inc.com and Forbes. She is working with NYSE Euronext to build the NYSE Euronext blog site, Exchanges.nyx.com, featuring leading financial markets thinkers. She also serves as a consultant with Forbes Insights, and recently released a report on Global Philanthropy.
Ms. Serafin previously wrote a column on mint.com, "Invest Like A Billionaire." She has freelanced for Forbes Middle East, PM Network, and a variety of other print and online publications. Ms. Serafin served as a pro-bono consultant for news site, MediaGlobal, developing business strategy and outreach programs.
Ms. Serafin writes about the billionaires, businesses and economies of Eastern Europe and Central Asia.  She initiated Forbes' billionaire coverage in the region, writing for both Forbes magazine and forbes.com, as well as other publications on the entrepreneurs and politicians shaping these emerging markets. During her tenure at Forbes, Ms. Serafin was promoted to Forbes staff writer and co-editor of the billionaires list and put together several Forbes Billionaires issues. She edited and managed researchers located around the globe; she has also written profiles of billionaires in Kazakhstan, the UK and the US. Ms. Serafin contributed significantly to the Money & Investing and Creative Giving sections of Forbes with ideas culled from her billionaire coverage. Find her latest billionaire blogs at http://blogs.forbes.com/tatianaserafin.
Prior to Forbes, Ms. Serafin worked at Reuters covering corporate governance. She has written for USA Today, The National Interest, Worth and MSNBC.COM.
Ms. Serafin comes to journalism after six years with management consultancy, Kaiser Associates, where she advised multinational corporations on strategy and competitive positioning. She has an MA in Business and Economic Reporting from New York University, as well as an MA in Central European and Russian Studies and BS in Foreign Service from Georgetown University.